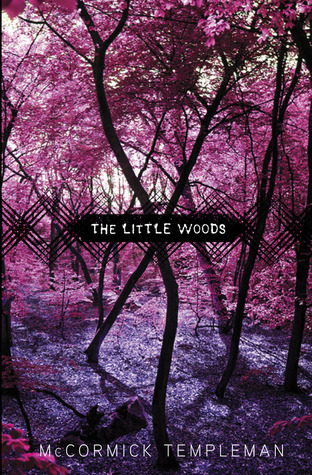 Author: McCormick Templeman
Publisher: Schwartz & Wade, 2012
Series: N/A
Genre: Mystery, Young Adult
Are the woods behind St. Bede's Academy really haunted, or does bad stuff just happen there? When Calista Wood, a new student, arrives midway through her junior year, St. Bede's feels like a normal school… until she discovers that a girl had disappeared a couple of months earlier. Some kids think she ran away, others think she was murdered, but it's only when Cally starts digging around that she finds the startling truth.

Watch as Cally enters a world of privilege, weekend-long parties, high school romances, and… well-kept secrets. This page-turner will appeal to teens looking for a fast-paced thriller. Written in a voice at once gripping and crystal clear, debut novelist, McCormick Templeman, will take readers on a twisting and turning journey as only a "new girl" can experience. {goodreads.com}
---
Review
I was teased by this novel through Goodreads (you know on that little thread that pops through when you like one book it suggests more like it), and was quickly drawn in my the cover and then completely snagged by the synopsis.
How could you not be drawn in by such gothic imagery as  a boarding school that is named after a saint (St. Bede is the patron saint of English writers and historians), shadowy woods (as hinted at by the cover) and a good ol' caper of a missing girl?
The main characters are exactly what you would expect from a thriller. Everyone is a suspect till the very end.
Cally is very headstrong and likeable. Not your typical girly girl, she has a definite edge to her appearance and personality. However, she has a definite soft side, and is able to crumble if all the cards are stacked against her (which they inevitably do being that she is a new girl at a very small posh boarding school).
The mystery took until the very end to unravel and reveal everyone's secrets. I had an inkling as to who was responsible for the first set of disappearances, but was quickly blown away by how they tied in to the disappearance of the girl from St. Bede's.
This book is a true YA novel. It does not sugar coat teen experiences: drugs and sex, as a matter of fact it brings them right out in to the open.
I was not exactly happy with the ending. I felt that there was some unresolved issues between Cally and her classmates, and her family. I don't know how Templeman could have ended it differently, but I still felt a little robbed as a reader.
Overall, I would recommend this to anyone who likes a good gritty mystery.