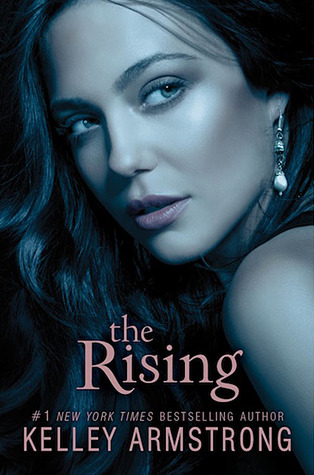 Author: Kelley Armstrong
Publisher: HarperCollins, 2014
Series:Darkness Rising #3
Genre: Supernatural, Fantasy, Young Adult
Things are getting desperate for Maya and her friends. Hunted by the powerful St. Clouds and now a rival Cabal as well, they're quickly running out of places to hide. And with the whole world thinking they died in a helicopter crash, it's not like they can just go to the authorities for help.

All they have is the name and number of someone who might be able to give them a few answers. Answers to why they're so valuable, and why their supernatural powers are getting more and more out of control.

But Maya is unprepared for the truths that await her. And now, like it or not, she'll have to face down some demons from her past if she ever hopes to move on with her life. Because Maya can't keep running forever. {goodreads.com}
---
Review
This is the last book of the Darkness Rising trilogy, and in my opinion the best. Not only is there a conclusion to all of Maya's and her friends problems (read attempted kidnapping, power reveals, and cabal hullabaloo) but there is a crossover to Armstrong's previous trilogy: Darkest Powers.
Although there is a satisfactory ending to the book (with hopefully a future spin off telling us how they faired growing to fully powered adults under cabal rule), I was dissatisfied with the lack of character development. We were unable to see how the characters grew in regards to their powers. Armstrong only told us about the powers of the group, she rarely showed us what they did. I only recall two times that Corey exhibited his powers.
I also think we were shorted on the development of Nicole and Haley's characters as an entirety. I felt that they should have been developed more since they were a large part of the movement of the plot. They were (metaphorically and literally) just pretty blondes off to the side of the actual plot.
However, even though I had these complaints I highly recommend this series, as well as the Darkest Powers series.
---
Connected Reviews
This slideshow requires JavaScript.