The Reading Forecast is a weekly meme, influenced by Nafiza over at Bibliophilic Monologues, that will let you know what to expect in the upcoming week and what was accomplished in the previous week. Huzzah! Here's to another week of reading!
---
WHAT I READ LAST WEEK:

Jackaby -William Ritter
WHAT I BLOGGED LAST WEEK:
Finding Sky
WHAT I AM CURRENTLY READING: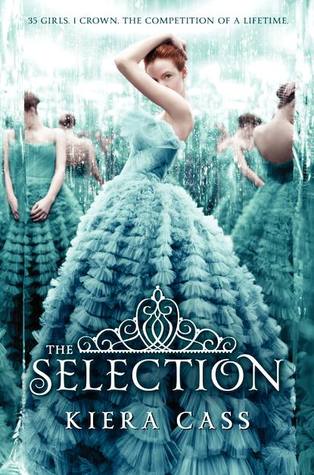 The Selection -Kiera Cass
WHAT I PLAN* TO READ:
1.) The Iron Trial by Holly Black & Gassandra Clare
Two of my most favorite authors, so heck yes! Please pass the popcorn, as this will be completely enjoyable!
2.) The Case of the Stolen Sixpence by Holly Webb & Marion Lindsay
Totally adorable middle grade read that I was granted on Netgalley.
3.) City of Heavenly Fire by Cassandra Clare
I have had this sitting on my book shelf since it was published in May…and I have hesitated long enough!
*This is asterisked because typically my eyes are bigger than my available time. I always attempt to read more books than I possibly have time for, therefore, this list will always be a work in progress.