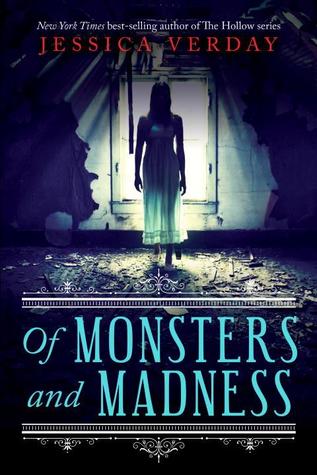 Author: Jessica Verday
Publisher: EgmontUSA
Series: N/A (not announced as of yet)
Genre: Young Adult, Horror, Historical Fiction
Release Date: September 9, 2014
Format: eArc from Netgalley
A romantic, historical retelling of classic Gothic horror featuring Edgar Allan Poe and his character Annabel Lee, from a New York Times best-selling author.

Summoned to her father's home in 1820's Philadelphia, a girl finds herself in the midst of a rash of gruesome murders in which he might be implicated. She is torn romantically between her father's assistants-one kind and proper, one mysterious and brooding-who share a dark secret and may have more to do with the violent events than they're letting on. {goodreads.com}
Purchase: {Barnes&Noble} {Amazon}
---
My Review:
A classic telling of a quite morbid tale by Edgar Allan Poe: Annabel Lee. This story took on a very interesting tale of its own.
Verday did a wonderful job describing Poe's madness and genius. Only a truly mad person could create the morbidly descriptive tales of Annabel Lee & Lenore.
I can honestly say that I was taken by complete surprise by Verday depicting Poe in a Dr. Jekyll / Mr. Hyde manner. It was so dark and scary but sad. Sad in that a wonderful man has been destroyed by the genius creation of a doctor who only created this potion to cure his ills, but only achieved the release of a monster who is intent on destroying everything the doctor holds dear.
I devoured this novel, and completely adored it. However, I found it lacking in one small role. I felt that Annabel was underwritten. I felt that she was flat. Constantly worrying about what her father and the new culture that she has been thrown in to thinks about her. But ultimately this is not the problem, because it is completely understandable for a woman of this era to worry about these things, what is the problem is how Verday wrote it. It was not believable. It felt forced and contrived. But, this character flaw did not take away from the story, and it's monsters.
I look forward to the sequel and hope that more intrigue and suspense follow Ms. Annabel Lee and Allan wherever their paths take them.